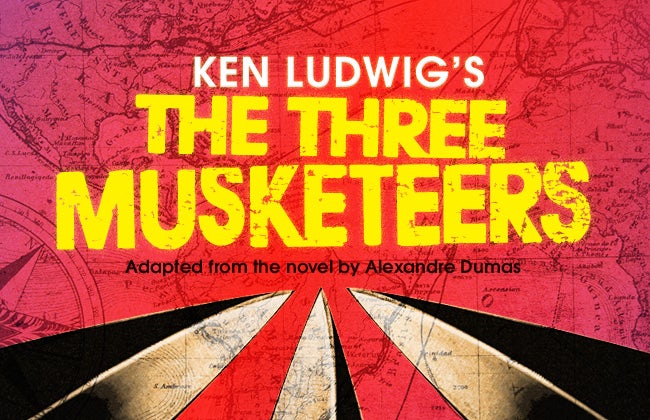 Ken Ludwig's The Three Musketeers
Friday, February 3 | 10AM Curtain
All for one, and one for all!
Harrowing adventure, bravery, and friendship take center stage in Ken Ludwig's The Three Musketeers, a thrilling adaptation of the popular novel by Alexandre Dumas. One of the world's most enduring comedies, this classic tells the tale of a daring young man who finds himself in the company of the world's greatest swordsmen, as well as some of the world's most dangerous men and women.
Want to know if this show is right for your students? Download the Content Guide.
Curriculum Available August 10.