Save-the-Date for Asolo Rep's biggest fundraiser of the season!
Broadway Begins Here!
Saturday, March 4, 2023
The Ritz-Carlton Sarasota | 6PM
Join us for Asolo Rep's biggest fundraiser of the season honoring Producing Artistic Director, Michael Donald Edwards and Managing Director, Linda DiGabriele!
Picture your name in lights! The most esteemed thoroughfare in all of American theatre is coming to Sarasota. Play your role in this celebratory soiree as we sing and dance the night away, reminiscing about the Broadway of yesterday and paving the way for the Broadway of tomorrow!
Gala proceeds support all of the artists that are a part of Asolo Rep's 2022-2023 season. The inspiring, captivating, and throught provoking work on our stage is made possible through the backing of loyal donors like yourself. Proceeds from the Gala also bolster our award-winning education and engagement programs. Through the process of experiencing, discussing, and creating live theatre, students develop an appreciation for the arts, while gaining empathy and insight into the lives of others.
For more information, contact special_events@asolo.org
2023 Gala Committee

Gala Co-Chairs

Kathleen France
Rita Greenbaum
Nikki Sedacca
Chris Voelker

Gala Media Archive
Gary and Elizabeth Butler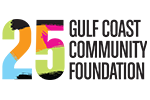 GGCF