Thank you for joining us for Asolo Rep's biggest fundraiser of the season!
An Evening in Sherwood Forest
Saturday, April 30, 2022
The Ritz-Carlton Sarasota | 6PM
As the legendary setting of Robin Hood's epic adventures, Sherwood Forest has occupied a prominent place in the hearts and imaginations of countless dreamers for hundreds of years. Now, it is your turn to enter this storied wood.
The Annual Gala is Asolo Rep's largest fundraising event of the season. The evening included a cocktail reception, live auction, seated dinner, and dancing. Featured live music from Gary Racan and the Studio E band! Attendees captured the magic of the evening in the DigiBooths selfie photobooth featuring custom filters and instant delivery of your photos.
Gala proceeds supported all of the artists that will be part of Asolo Rep's 2021-2022 season. The inspiring, captivating, and thought-provoking work on our stage is made possible through the backing of loyal donors like yourself. Proceeds from the Gala also bolster our award-winning education and engagement programs. Through the process of experiencing, discussing, and creating live theatre, students develop an appreciation for the arts, while gaining empathy and insight into the lives of others.
To pay your balance for the 2022 Annual Gala, visit asologala.givesmart.com.
Save the date for next year's Annual Gala!
Saturday, March 4, 2023
The Ritz-Carlton Sarasota | 6PM
For more information: Meg Carlone, Special Events Manager
(941) 351-9010 x 4712 | Meg_Carlone@Asolo.org
Donor-advised funds may not be used to purchase table sponsorships or tickets. Please contact Special Events office for more information.
HEALTH AND SAFETY PROTOCOLS

This event will adhere to all COVID-19 health and safety event guidelines. Guests will be expected to follow all guidelines while attending the event.

All guests attending must show either:

A negative PCR COVID-19 test administered by a medical provider/official testing center no earlier than 72 hours before the time of their performance OR
A negative rapid antigen COVID-19 test administered by a medical provider/official testing center no earlier than 24 hours prior to the time of their performance. Home testing kit results will not be accepted for entry.

Both physical and electronic presentation of documents will be accepted. Photo identification must accompany the presentation all documents.

If patrons prefer, CDC or other official vaccination record showing the patrons are fully vaccinated against COVID-19 (at least 14 days since the final dose) may be voluntarily presented at the door as an acceptable alternative to negative COVID-19 test results.

Protocols will be revisited and may be revised based on CDC guidance and the evolving circumstances of the pandemic, including use of additional screening protocols.

Masks will not be required while inside the venue.


ADDITIONAL PROTOCOLS

Symptom Checking

Not feeling well? Please stay home. Contact Special Events for assistance at (941) 351-9010 x 4702 or specialevents@asolo.org.

Enhanced Cleaning Procedures

Hand sanitizing stations and increased cleaning regimens will be in place throughout the venue.

Ventilation Standards

The Ritz-Carlton, Sarasota currently meets the CDC-recommended ventilation standards. For more information, view The Ritz-Carlton's commitment to clean. Link > Marriott Cleanliness Council | Marriott Bonvoy

Departure Procedures

After the event, we encourage guests to stagger their departure from seats to allow extra distance between parties and prevent overcrowding at exit doors.


QUESTIONS/CONCERNS

Should you have any questions or concerns regarding these protocols, please reach out to the Asolo Rep Special Events Office at (941) 351-9010 x 4712 or SpecialEvents@asolo.org.

Thank you for your ongoing support and flexibility!

Gala Committee

Gala Co-Chairs

Mary Braxton-Joseph
Kathleen France
Chris Voelker

Gala Committee Members

Kelly Borgia
Terry Brackett
Susan Brennan
Ann Charters
Carole Crosby
Jason Hughes
Enid Marshall
Nikki Sedacca
Mary Lou Winnick
Margaret Wise

Gala Media Archive
Gary and Elizabeth Butler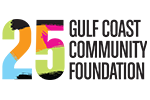 GGCF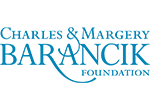 Barancik
Stephanie Shaw and Stan Pastor