---
The FSU/Asolo Conservatory is committed to anti-racism and to eradicating racism and racial bias in all forms. Our faculty and staff are preparing strategies to better serve our BIPOC students, artists, audiences and communities.
---
The FSU/Asolo Conservatory for Actor Training is a three-year graduate program culminating in a Master of Fine Arts degree. Only twelve students are chosen each year from the thousands who audition nationwide to work in a program that combines rigorous classroom training with guest artist workshops and professional production experience.
Upon graduation, all students are eligible to join Actors' Equity Association and enter the ranks of this country's most highly regarded professional artists. Graduates of our program have appeared on and off Broadway, in regional theatres, in feature films and on television. The program was initiated by the Florida State University School of Theatre in Tallahassee in 1968 and moved to Sarasota five years later to establish a permanent relationship with the Asolo Repertory Theatre.
Explore the Season

Learn about all the shows in FSU/Asolo Conservatory for Actor Training's upcoming season, and subscribe today!

View the Brochure

Get all the information you need to know about the application process, the curriculum, and more in this comprehensive digital brochure!
Application

After receiving and accepting an offer from the FSU/Asolo Conservatory, you will receive a Conservatory application and instructions for the FSU admissions process.

To be eligible for admission and an assistantship, a student must have a cumulative GPA of 3.0 in the last two years of college work or an acceptable score on the combined verbal and quantitative portions of the Graduate Record Examination taken within the last 5 years.

FLORIDA STATE UNIVERSITY/ASOLO CONSERVATORY FOR ACTOR TRAINING
FSU CENTER FOR THE PERFORMING ARTS
5555 NORTH TAMIAMI TRAIL
SARASOTA, FL 34243

Audition Process

PRIVATE AUDITION AND INTERVIEW

Private auditions are 20 minutes each and guarantee an opportunity to present work (two contrasting monologues: one classical and one contemporary) and interview with our faculty. The fee for a private audition is $50.00.

To request a Private Audition, please visit: tickets.theatre.fsu.edu/asolo/Online/default.asp

After paying the $50 audition fee, you will receive a confirmation email with a link to submit your headshot, resume and audition preferences. You will receive a final confirmation email from the Conservatory with your audition date and time.

Requests for private auditions will be accepted beginning October 1, 2021. Space is limited and will be filled on a first-come basis.

2021 PRIVATE AUDITION DATES

VIRTUAL (ZOOM): January 10, 2022 & February 7, 2022

NEW YORK CITY: January 22 & 23, 2022

CHICAGO: January 30 & 31, 2022

THE UNIVERSITY/RESIDENT THEATRE ASSOCIATION (U/RTA) UNIFIED AUDITIONS

U/RTA auditions allow students to audition for more than 40 different universities and resident theatre companies at one time for one fee. To learn more about the auditions, contact the U/RTA office in New York at 212.221.1130 or visit their website at urta.com.

After a candidate receives an offer from the FSU/Asolo Conservatory, they must apply for admission to the FSU Graduate School. Any other questions about the audition/admission process can be answered by calling 941.351.9010 Ext. 2316 or by emailing jcourtemanche@fsu.edu.

Brochure

Curriculum

THE FIRST YEAR

The first year focuses on establishing a foundation in acting, voice, movement and text analysis. The training emphasizes an action-based method, supplying the student with a system of acting that they may be able to utilize throughout their training. During the year, students are not cast in productions to assure full concentration on these fundamental processes. First-year students also begin their relationship with the Asolo Repertory Theatre by serving as understudies for the professional season.

CURRICULUM

Acting: Principles of acting technique, intensive work on the actor's instrument, beginning scene study in contemporary realism, characterization.

Voice: Fundamentals of voice production, phonetics, articulation, speech, singing.

Movement: Sensory awareness, movement fundamentals, circus skills, impulse and action, combat and dance.

Dramatic Analysis: Techniques of textual analysis of dramatic literature, with a focus on methods useful to the actor.

Rehearsal and Performance: Understudy roles with Asolo Rep.

---

THE SECOND YEAR

The second year builds on the discoveries of the first, but the focus shifts to Shakespeare. The curriculum begins with developing a deep personal connection to the text, then moves on to partnering skills, actor-audience relationship, rhetoric, structure of the verse, sonnet, and first folio work. The Second-year students will learn stagecraft skills as they pertain to various stage configurations, and during the latter part of the year will explore how these techniques can also be applied to the performance of modern works. Students in their second year perform roles in the four-play Cook Theatre season, each production of which is chosen to provide the opportunity for students to explore the acting techniques being covered in class in front of a live and appreciative audience. This performance series is presented in the 161-seat Jane B. Cook Theatre as part of the Asolo Repertory Theatre. Each play is chosen specifically for the casting possibilities in the second year class.

CURRICULUM

Acting: The classical repertory, including the plays of ancient Greece, Shakespeare and Shaw.

Voice: Verse forms, scansion, language structure analysis, dialects, advanced work on vocal instrument, continued work in singing.

Movement: Object work, physical research and characterization, period style, self staging, advanced work in movement fundamentals, circus skills, impulse and rhythm, dance and combat.

Rehearsal and Performance: Roles in the Cook Theatre season.

THE LONDON STUDY PROGRAM

During May and June of the second year, FSU/Asolo Conservatory students take part in an intensive training session in the London Study Program, one of the most exciting aspects of the Conservatory curriculum. While living at the Florida State University London Study Center, located in the historic Bloomsbury area of central London, the students work with master teachers and internationally known artists including Mark Wheatley, Patsy Rodenburg and Charmian Hoare. The training in London continues the second-year concentration on the classic repertoire with special focus on Shakespeare. In addition, students work on developing original material and exploring the dramaturgy of new work. The experience not only provides the students with concentrated acting and voice classes taught by master British teachers, but also allows the students to immerse themselves in the theatrical and cultural life of London.

---

THE THIRD YEAR

In their final year of the program, students become associate members of the professional resident acting company of Asolo Rep. Because Asolo Rep produces in rotating repertory, each student is guaranteed the opportunity to perform in several productions alongside seasoned, professional artists. Students also prepare for entering the profession by creating and rehearsing material for presentation in a showcase mounted for theatrical professionals in New York. Guest artists and industry professionals instruct the students in the business of acting as well as commercial techniques, film/television workshops and audition skills. Through the Actors' Equity Membership Candidate program, all students are eligible to join Actor's Equity Association upon completion of their three years at the FSU/Asolo Conservatory.

Our People

An intensely dedicated faculty of professional artists is devoted to developing within each of our students the emotional and technical skills that are essential to the successful actor.

Support

For more than 40 years, the FSU/Asolo Conservatory and Asolo Rep have been linked in a unique collaboration that combines a classical academic training program with a professional regional theatre company.
A letter from Conservatory Director, Greg Leaming
Dear Prospective Conservatory Student,

Florida State University/Asolo Conservatory actor training program is unique in the country. Each year, a select group of approximately 12 young actors is culled from an exhaustive round of auditions and invited to become immersed in a professional training program that combines intense classroom work with a broad range of performance opportunities. A small but intensely dedicated faculty of professional artists is devoted to developing within each of our students the emotional and technical skills that are essential to the successful actor. Over the course of three years, our students are given the opportunity to hone their vocal, physical and emotional instruments in a balanced curriculum of study. Equally important to this training, however, is a performance component which gives our students the opportunity to test their developing technique in front of a live audience, first in a fully produced professional season of student performances on the Cook Stage in the second year of study, and finally, in the third year of their training, in key roles with the Asolo Repertory Theatre, one of the most important regional theatres in the region, and indeed, in the country.

There are many complex relationships at the heart of the FSU/Asolo Conservatory for Actor Training: the intensely personal and supportive relationships between a devoted faculty and supremely talented student body; the high caliber, professional artists who are brought in from around the country to provide workshops for our students and direct them in our Cook Stage season; and the unique relationships that are fostered between professional actors and directors working with Asolo Rep and the third year students who perform with them. These are the key elements that make this training program one of the most exciting and valuable programs in the country. But even more important than these relationships are those that have developed between our students and the Sarasota and Western Florida audiences. Not only do members of the Sarasota community provide the economic support that allows so many gifted young artists from around the country to train here, they also make up the audience that supports our students in their second year in our Cook Stage season, where our students perform in fully produced productions of classical and contemporary plays under the direction of some of the best professional artists in this country. There is no substitute for this relationship between these young artists and the sophisticated and supportive Sarasota audiences. It is one of the most exciting elements of our program, and one of the keys to our enormous success.

I'm very pleased that you are considering the Florida State University/Asolo Conservatory for Actor Training. As you look through our material, I think you will find our program provides an enormous range of training, resulting in graduates who are capable of entering productive and fulfilling careers in the theatre. All of us at the Conservatory look forward to meeting you and working with you in the future.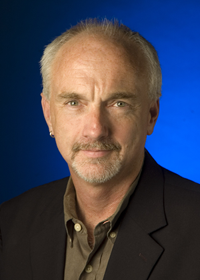 Greg Leaming
Director, Florida State University/Asolo Conservatory