---
The FSU/Asolo Conservatory is committed to anti-racism and to eradicating racism and racial bias in all forms. Our faculty and staff are implementing strategies to better serve our BIPOC students, artists, audiences and communities.
---
Celebrating the 50th anniversary of the partnership with Asolo Rep, the FSU/Asolo Conservatory for Actor Training is a three-year graduate program culminating in a Master of Fine Arts degree. Only twelve students are chosen each year from the thousands who audition nationwide to work in a program that combines rigorous classroom training with guest artist workshops and professional production experience.
Upon graduation, all students are eligible to join Actors' Equity Association and enter the ranks of this country's most highly regarded professional artists. Graduates of our program have appeared on and off Broadway, in regional theatres, in feature films and on television. The program was initiated by the Florida State University School of Theatre in Tallahassee in 1968 and moved to Sarasota five years later to establish a permanent relationship with the Asolo Repertory Theatre.
Explore the Season

The FSU/Asolo Conservatory for Actor Training is thrilled to announce its highly anticipated 2023-24 season! We invite you to dive deeper into each production and stay tuned for details on how to subscribe.

View the Brochure

Get all the information you need to know about the application process, the curriculum, and more in this comprehensive digital brochure!
Application

No formal application is necessary before the Audition.

After receiving and accepting an offer from the FSU/Asolo Conservatory, you will receive a Conservatory application and instructions for the FSU admissions process.

To be eligible for admission and an assistantship, a student must have a cumulative GPA of 3.0 in the last two years of college work or an acceptable score on the combined verbal and quantitative portions of the Graduate Record Examination taken within the last 5 years.

Audition Process

The first step in the application process is the Audition (either through URTA or a Private Audition). No University or Conservatory application should be started before receiving an official offer from the Conservatory Director.

PRIVATE AUDITION AND INTERVIEW

Private auditions are 20 minutes each and guarantee an opportunity to present work (two contrasting monologues: one classical and one contemporary) and interview with our faculty. The fee for a private audition is $50.00.

To request a Private Audition, please visit: https://tickets.theatre.fsu.edu/asolo/Online/default.asp

After paying the $50 audition fee, you will receive a confirmation email with a link to submit your headshot, resume and audition preferences. You will receive a final confirmation email from the Conservatory with your audition date and time.

Requests for private auditions will be accepted beginning October 1, 2023. Space is limited and will be filled on a first-come basis.

2023 PRIVATE AUDITION DATES

ONLINE/ZOOM: Saturday, January 6, 2024
PHILADELPHIA: Saturday, January 20, 2024
PHILADELPHIA: Sunday, January 21, 2024
CHICAGO: Sunday, January 28, 2024
CHICAGO: Monday, January 29, 2024
ONLINE/ZOOM: Saturday, February 10. 2024

THE UNIVERSITY/RESIDENT THEATRE ASSOCIATION (U/RTA) UNIFIED AUDITIONS

U/RTA auditions allow students to audition for more than 40 different universities and resident theatre companies at one time for one fee. To learn more about the auditions, contact the U/RTA office in New York at 212.221.1130 or visit their website at urta.com.

After a candidate receives an offer from the FSU/Asolo Conservatory, they must apply for admission to the FSU Graduate School. Any other questions about the audition/admission process can be answered by calling 941.351.9010 Ext. 2316 or by emailing jcourtemanche@fsu.edu.

Brochure

Curriculum

THE FIRST YEAR

The first year focuses on establishing a foundation in acting, voice, movement and text work. The training emphasizes a process-oriented technique, establishing the student in the organic school of acting that they may be able to utilize throughout their training. During the year, students are not cast in productions to assure full concentration on these fundamental processes. First-year students also begin their relationship with the Asolo Repertory Theatre by serving as understudies for the professional season.

CURRICULUM

Acting: Nikolai Demidov School of Acting; fundamental principles and supplemental techniques; intensive work on actors' organic process and creative instrument; improvisational exercises (Demidov etudes), character embodyment and scene/play study in Contemporary and Classical Realism.

Voice: Part I of the 2-year progression of intensive training in Fitzmaurice Voicework and supplemental vocal production techniques; articulation.

Movement: Movement Fundamentals I, including Body Dynamics™, Developmental Movement Technique™, Body Mind Centering™, Capoeira, and The Viewpoints.

Text Work — Embodying the Text (Actor's Practical Work on a Play): Training how to read a text from an actor's standpoint by extracting a character from a play and embodying it, while experiencing a play as a whole; connecting text work with the organic process exercised in the acting studio.

Rehearsal and Performance: Understudy roles with Asolo Rep.

---

THE SECOND YEAR

The second year builds on the discoveries of the first, but the focus in the acting classroom shifts to Shakespeare. The curriculum begins with developing a deep personal connection to the text, then moves on to partnering skills, actor-audience relationship, rhetoric, structure of the verse, sonnet, and first folio work. The Second-year students will learn stagecraft skills as they pertain to various stage configurations, and during the latter part of the year will explore how these techniques can also be applied to the performance of modern works. Students in their second year perform roles in the four-play Cook Theatre season, each production of which is chosen to provide the opportunity for students to explore the acting techniques being covered in class in front of a live and appreciative audience. This performance series is presented in the 161-seat Jane B. Cook Theatre as part of the Asolo Repertory Theatre. Each play is chosen specifically for the casting possibilities in the second year class.

CURRICULUM

Acting: Shakespeare, and the application of Classical techniques to modern material. Freeing the imagination via personal relationship to the text; partnering; dynamic status and stagecraft; actor-audience relationship; figures and rhetoric; the function of Theatre in the world.

Voice: Part II of the 2-year progression of intensive training in Fitzmaurice Voicework and supplemental vocal production techniques; articulation; International Phonetic Alphabet; regional & world dialects/accents.

Movement — Dynamics of Composition (Alive in the Theatrical Space): Movement Fundamentals II, including Le Coq, Neutral Mask, Ashaya Yoga™, Live Sound Action, Grotowski, Clown and Historical Dance

Rehearsal and Performance: Roles in the Cook Theatre season.

THE LONDON STUDY PROGRAM

During May and June of the second year, FSU/Asolo Conservatory students take part in an intensive training session in the London Study Program, one of the highlights of the Conservatory curriculum. While living at the Florida State University London Study Center, located in the historic Bloomsbury area of central London, the students work with master teachers and internationally known artists including Mark Wheatley, Patsy Rodenburg and Charmian Hoare. The training in London continues the second-year concentration on the classic repertoire with special focus on Shakespeare. In addition, students work on developing original material and exploring the dramaturgy of new work. The experience not only provides the students with concentrated acting and voice classes taught by master British teachers, but also allows the students to immerse themselves in the theatrical and cultural life of London.

---

THE THIRD YEAR

In their final year of the program, students become associate members of the professional resident acting company of Asolo Rep. Because Asolo Rep produces in rotating repertory, each student is guaranteed the opportunity to perform in several productions alongside seasoned, professional artists. Students also prepare for entering the profession by creating and rehearsing material for presentation in a virtual showcase published with Breakdown Services, giving our students access to a curated audience of Studio and Network Casting Executives, Casting Directors and Talent Representatives across the country. Guest artists and industry professionals instruct the students in the business of acting as well as commercial techniques, film/television workshops and audition skills. Through the Actors' Equity Membership Candidate program, all students are eligible to join Actor's Equity Association upon completion of their three years at the FSU/Asolo Conservatory.

Our People

An intensely dedicated faculty of professional artists is devoted to developing within each of our students the emotional and technical skills that are essential to the successful actor.

Support

For more than 40 years, the FSU/Asolo Conservatory and Asolo Rep have been linked in a unique collaboration that combines a classical academic training program with a professional regional theatre company.
From the Conservatory Director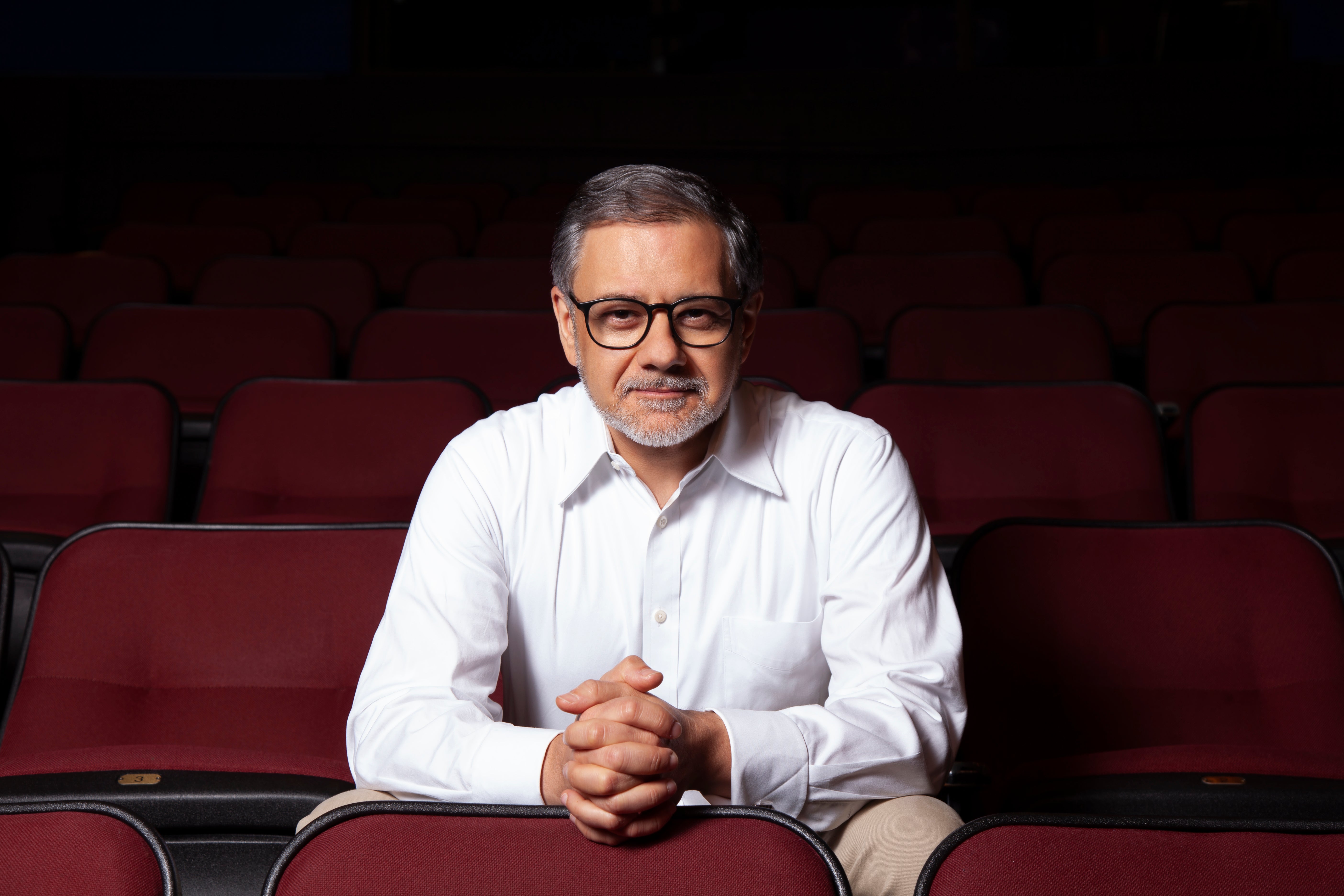 The FSU/Asolo Conservatory for Actor Training is among top 25 acting MFAs in the World! It is a playground for the new generation of actors, who command perfect control over their process. Our MFA candidates feel safe to investigate and explore while relying on expert guidance. Our faculty of distinguished professionals synthesize research and practice to offer unparalleled methods for cultivating artists.
Come celebrate the 50th anniversary with us this season and see our graduate actors perform on the Conservatory's Cook Stage. You will be in for a treat because each play is carefully chosen and staged to cultivate our actors' inimitable creative individualities, and their collective identity as an ensemble. In choosing our four-play season, guest artists and faculty, we are guided by the ideals of excellence, equity and diversity. While most of our faculty and staff operate behind the scenes, their work is crucial to the success of our season.
In their second year, our graduate actors spend a summer semester in London, training with England's best master-teachers. Due to the Conservatory's close relationship with the Asolo Repertory Theatre, our students understudy for the Rep already in their first year. In their third year, they become associate company members with the Asolo Rep, performing on the Mertz Stage.
Our actors are also aided by the dedicated Sarasota philanthropists who have deeply invested in their education. A special greeting to those of you, who sponsor our program! If you are looking for a way to support our actors, please follow this link.
There are many ways to get involved with the Conservatory. You can become a student patron or subscribe to our season. If you are an actor considering graduate school, please view our brochure; learn more about the program and our audition process.
The FSU/Asolo Conservatory for Actor Training is one of theatre world's precious gems. Our alumni are sought after by theatres nationwide, and they enjoy successful careers in film and TV. You can see them live in New York, Chicago and beyond. Meanwhile, our actors here in Sarasota look forward to sharing their talents with you!
Andrei Malaev-Babel
Director and Head of Acting
FSU/Asolo Conservatory for Actor Training