Connecting our Community Through Shakespeare
Join Asolo Rep and FSU/Asolo Conservatory for Actor training as we embark on an exciting Shakespearean Adventure: BardWired. Join us for an innovative reimagining of a classic story in communities this fall!
---
2021-2022 BardWired Production
ASOLO REPERTORY THEATRE presents an FSU/Asolo Conservatory for Actor Training Production
Much Ado About Nothing
by William Shakespeare
Adapted & Directed by Gaby Rodriguez
Asolo Rep and the FSU/Asolo Conservatory are bringing you the next generation of Shakespeare with BardWired: Much Ado About Nothing. In this 45-min. innovative adaptation experience the Bard like never before--as part of a neighborhood block party!
While their soldiers have been away at war, the community of Messina has learned to lean on each other for support. The intrepid (and self-appointed) Neighborhood Watch are young scouts, led by troupe leader Dogberry--and scout surveillance is at high alert. As the neighborhood's war heroes Benedick, Claudio, and Don Pedro return home, they have to renegotiate their place on the block. While young Hero and Claudio immediately fall in love, quick witted Benedick and Beatrice need a matchmaker's push, but their love and return to the community of Messina are jeopardized by dastardly Don John's villainous machinations. Fall in love with this uproarious, witty, and charming story, designed to connect communities through Shakespeare.
This outdoor adaptation of Much Ado About Nothing is designed for community spaces.
Click Here for Free Performances Click Here for Production Guide
---
The Program
What is BardWired?
BardWired is an introduction to Shakespeare's work that is designed to break free of stigmas, using imaginative theatrical techniques to help Shakespearean language and stories connect with all generations of literature-lovers. We work to make our production, interactive resources, and learning activities exciting, accessible, and responsive to students, educators, and communities.
Presented by Asolo Rep and the FSU/Asolo Conservatory for Actor Training, BardWired creates innovative and accessible 45-minute adaptations of Shakespeare's work. This award-winning program has been making professional live theatrical experiences accessible to over 15,000 students and community members per year since 2008.
WHAT DOES THE BARDWIRED EXPERIENCE INCLUDE?

Production:

a 45-minute, fast-paced and innovative outdoor theatrical experience, starring the third-year MFA students from the FSU/Asolo Conservatory for Actor Training

Professionally adapted, designed, and staged to bring the story fully to life right before your eyes.

Accessible for schools, universities, community organizations, and outdoor spaces.

Talkback with cast members and creative team directly after the performance, allowing the audience to connect what they have seen onstage with their own learning.

Curriculum Guide that includes:

Playbill information about the program, cast, and creative team.
Interactive Dramaturgy (contextual resources) about the story and Shakespeare that can be shared in class, or can be a deep-dive by students to learn more.
Learning Activities that are based in curriculum and can be experienced individually or with others.**

Getting to Know Much Ado (at some Public Performances):

An open workshop prior to the production, where families can experience theatre and Shakespeare in new ways.
"Lobby experience" with art-making activity related to the production.

**All learning activities are backed up with Florida State Standards.

WHO SHOULD EXPERIENCE THIS PERFORMANCE?

For Communities: BardWired is a fully-realized production that is cleverly designed to adapt to different venues, allowing the arts to come to your community and create conversation amongst your patrons.

For Students: BardWired is a cultural arts experience designed for students and brought to students. Students witness stories that respond to their own lives, and are given the tools to reflect, analyze, and learn.

For Educators: These performances are curriculum focused arts engagement that supports multiple core subjects. The interactive digital content created by Asolo Rep Teaching Artists brings countless opportunities to examine and experience Shakespeare as well as create conversation with students through theatre.

WHAT ARE OUR HEALTH AND SAFETY PROTOCOLS?

Asolo Rep is committed to the safety and well-being of all of our artists, families, community members, and staff. We have worked hard to put in place specific measures that will ensure our touring experiences are safe, comfortable, and fun for everyone.

In order to ensure the safest possible experiences for all BardWired Company Members and staff, Asolo Rep asks venues to adhere to the following COVID-19 Safety Guidelines:

At this time, all performance spaces must be outside.
Venues must provide private dressing rooms and bathrooms for Company Members apart from all staff and students.
The performance space must be distanced from the audience by no less than 10-feet.
Facilities for hand washing must be provided by the venue.
During performances and talkbacks, all Company Members will maintain a distance of at least 10-feet from any audience member; Asolo Rep will work with venues to make sure this is possible.
When indoors, while not onstage or actively rehearsing, Company Members will be wearing masks if the county they are in has high or substantial COVID transmission.
Asolo Rep encourages all audience members to wear masks.

WHAT ARE THE PERFORMANCE SPACE REQUIREMENTS?

To host a BardWired performance, each venue must provide the following:

A large performance space, including a minimum 25 foot wide by 25 foot deep playing space, plus a 10 foot minimum distance between the playing space and audience seating.

This space must be cleared, cleaned, and swept before the arrival of cast members on the day of the performance.

A table and 9 chairs backstage.

Private, clean, and accessible accommodations for performers, which includes:

2 lockable dressing rooms

Restrooms separate from audience use

A place to secure personal items.

Access to drinking water.
---
Book Your BardWired Experience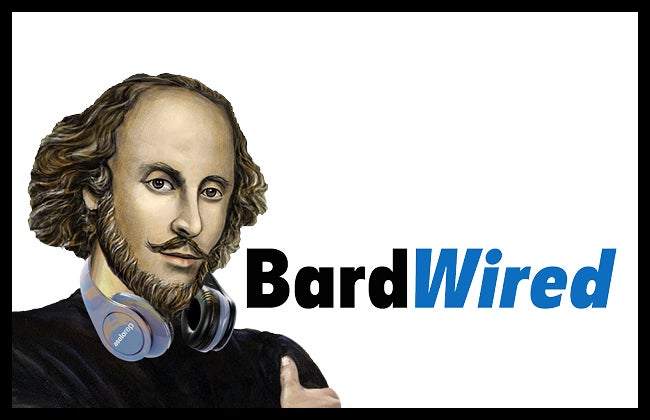 Click here for a list of upcoming community performances this fall. More will be added in the coming weeks.
More Info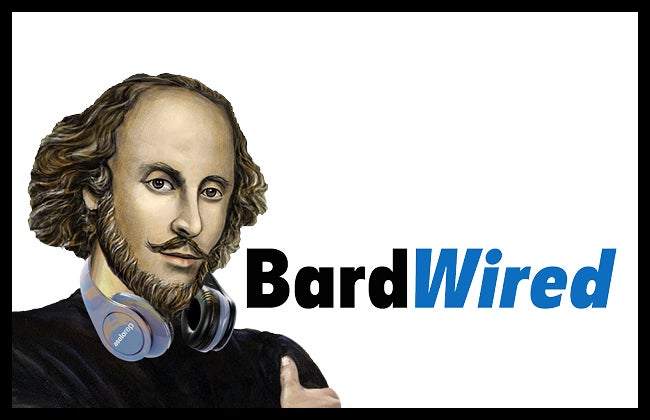 Learning Resources for Much Ado About Nothing are now available! Check out these interactive production pages, meeting the characters, diving into the story and the language, and reflecting on the experience.
More Info
---
The Partnership: FSU and Asolo Rep
In 2008, Asolo Repertory Theatre and the FSU/Asolo Conservatory for Actor Training collaborated to launch a new Education & Engagement offering: an annual production designed specifically for school audiences. In 2010, the program was reconfigured as a touring production, with the goal of serving as many students as possible, especially those who might not otherwise have access to live theatre. In 2019 our annual educational tour brought Shakespeare to nine counties across Florida, with approximately 59 performances serving 15,000 students and community members.
The FSU/Asolo Conservatory for Actor Training, ranked as one of the top ten actor training programs in the country, has been Asolo Repertory Theatre's partner for over 45 years. Twelve students a year are chosen to take part in the intense three-year training program, which combines high-caliber classroom work, guest artist workshops, and professional production experiences. In the third year of training, before joining Asolo Rep's mainstage company as full-time members, Conservatory students take part in a touring production performed throughout the state for school groups and the general public. The program is not only an invaluable part of the sophisticated training offered by the FSU/Asolo Conservatory for Actor Training, it also represents the ongoing and ever-developing partnership between Asolo Rep and Florida State University.
Want to know more about the FSU/Asolo Conservatory for Actor Training? Go HERE.
---
BardWired is made possible, in part, with support from: