Love's Labour's Lost
FSU/Asolo Conservatory for Actor Training
Love's Labour's Lost
FSU/Asolo Conservatory for Actor Training
About The Show
Love's Labour's Lost will be performed outdoors at The Ringling Museum of Art's Bayfront Gardens under the Banyan Trees.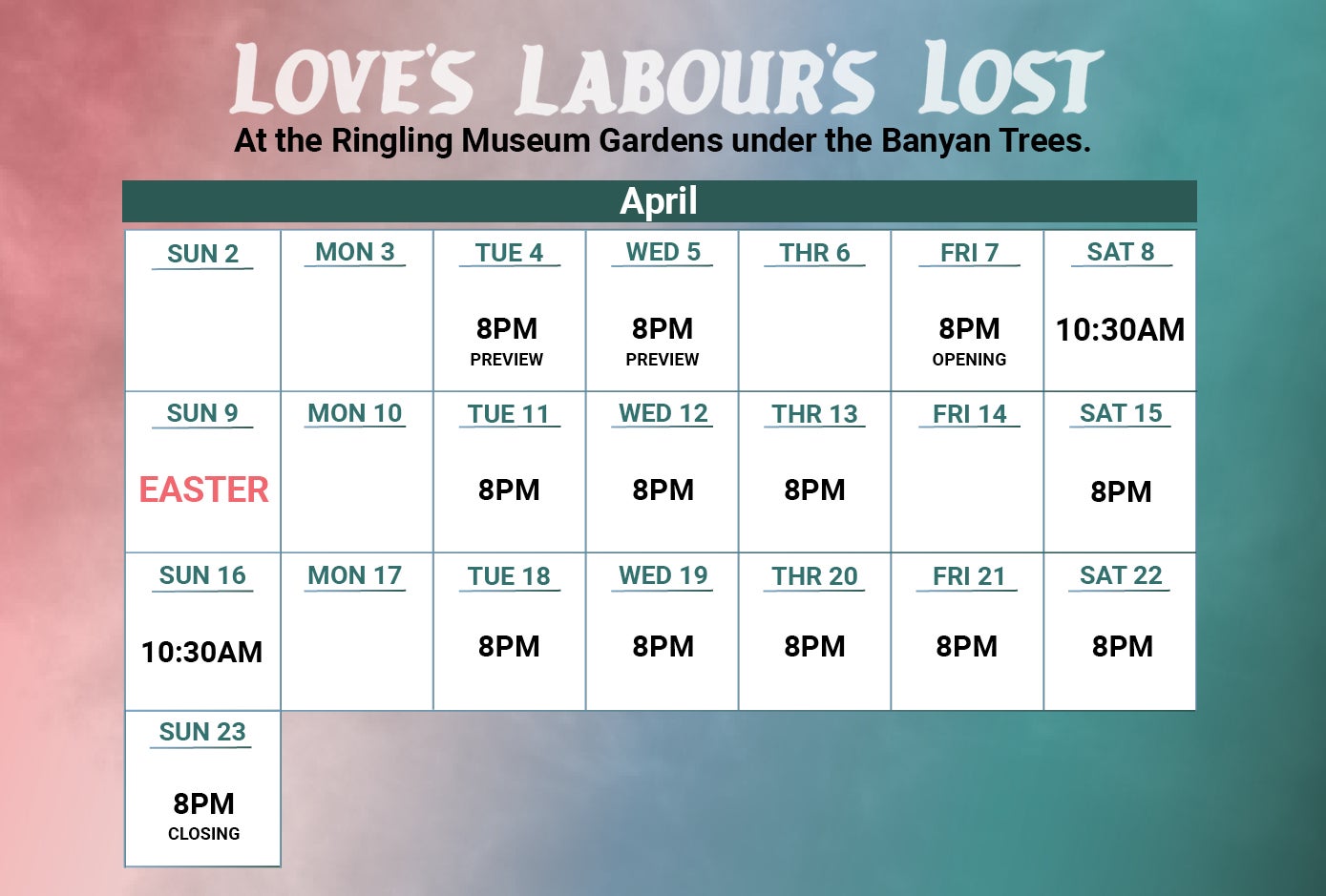 By William Shakespeare
Directed by Jonathan Epstein
Shakespeare surely had a way with the words, but his characters have difficulty reconciling words with actions. The King of Navarre and his friends swear to avoid women. That's easier said than done when the gorgeous Princess of France and her ladies arrive at court. This Shakespearian cascade of adventure features a forest chase, lovers lost and found, and an ending full of hope for true love.