Willkommen. Bienvenue. Welcome to the 2022-23 season!
Join us in here, where life is beautiful, all season long!
Subscriptions are now on sale for Asolo Rep's six-show package, which includes Cabaret, Ken Ludwig's The Three Musketeers, Silent Sky, Chicken & Biscuits, Incident at Our Lady of Perpetual Help, and Man of La Mancha. Learn more about all the shows here.
Subscribe today to lock in the best seats at the best prices.
Benefits
Guaranteed Seating - Lock in your favorite seats before the public on sale.
Best Pricing - Subscribers recieve the best prices up front.
Free ticket exchanges up to 24 hours prior to show time. [If moving up to a higher ticketed price, patron is responsible for the difference]
Save on additional tickets to any of the six subscription shows.
Pricing
Six-show subscription packages start at $165!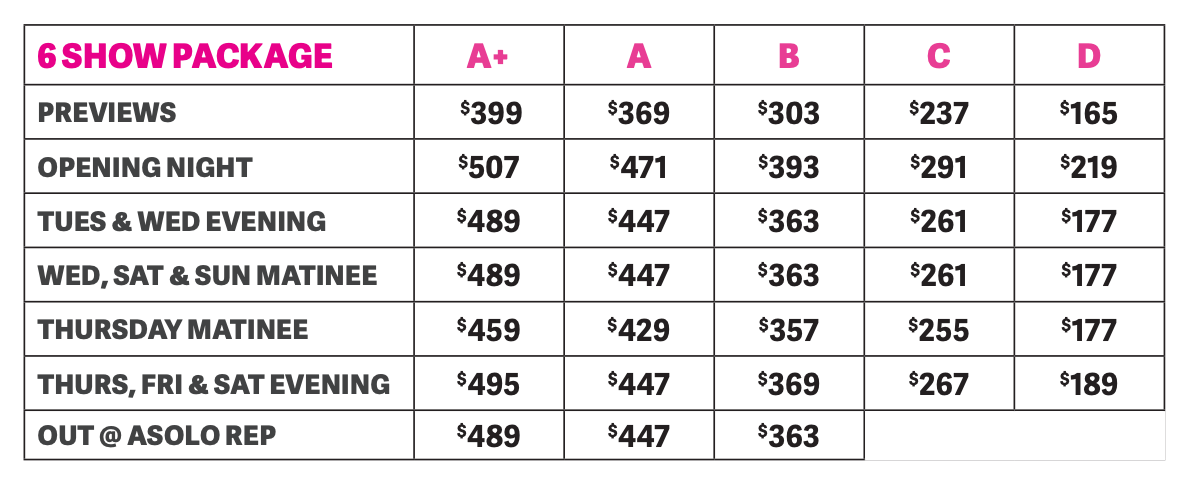 FLEX PASS allows you to purchase four or six ticket vouchers so you can select the shows, times, and seats that work best for you while also locking in the greatest prices!

Seating Map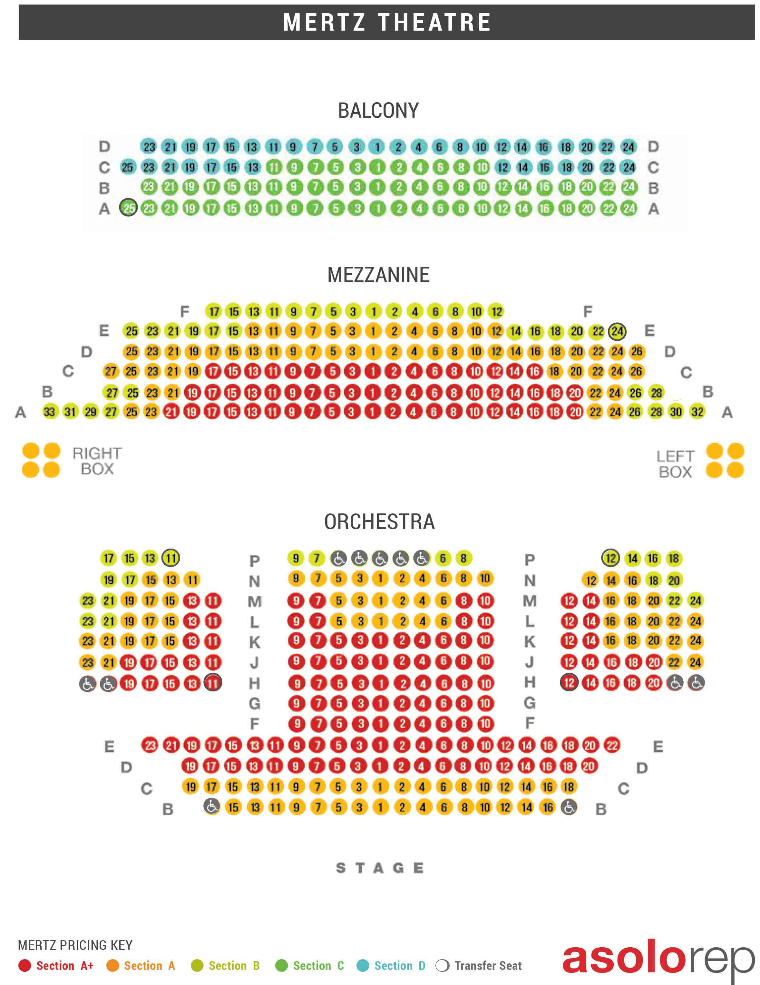 FAQs
I have money on my account! Can I use it to pay for my 2022-23 subscription?

Absolutely! When you renew, you'll see available funds on your account. Please make the selection to apply those funds to your renewal. You can make that selection online, by phone and on your paper invoice.

*All money on account must be used by June 30, 2022.

What are current health and safety protocols?

Can I talk to someone about my subscription?

Absolutely! Please click here to schedule a call, and one of our subscription specialists will call you at the designated time.

When do single tickets go on sale?

Single tickets go on sale in the Fall.

How do I learn about the FSU/Asolo Conservatory Season?

You can learn more about the FSU/Asolo Conservatory Season and subscribe here.