Connecting our Community Through Shakespeare
Join Asolo Rep and FSU/Asolo Conservatory for Actor training as we embark on a new Shakespearean Adventure: BardWired. Bring an innovative reimagining of a classic story into your classroom or community this school year!
Looking for information about our 2021-2022 Season Performances and Programming for Students? More information coming soon! Sign-up to receive information as soon as it is available:
---
Currently Streaming
ASOLO REPERTORY THEATRE presents an FSU/Asolo Conservatory for Actor Training Production
A Midsummer Night's Dream
By William Shakespeare
Adapted & Directed by Celine Rosenthal
Curriculum Designed for: Grades 7-12
BardWired's presentation of A Midsummer Night's Dream challenges the audience to examine the woven stories of The Fairies, The Lovers, and The Mechanicals as they step out of the structures of Athens and discover what truths the forest holds. Throughout this journey are conversations about status, empowerment, and breaking free of the rules and roles that society expects us to play.
Learn more about A Midsummer Night's Dream here:
---
The Program
What is BardWired?
BardWired is an introduction to Shakespeare's work that is designed to break free of stigmas, using imaginative theatrical and filmmaking techniques to help Shakespearean language and stories connect with new generations of literature-lovers. We work to make our online production, interactive resources, and learning activities exciting, accessible, and responsive to our students, educators, and community members.
Presented by Asolo Rep and the FSU/Asolo Conservatory for Actor Training, BardWired creates innovative and accessible 45-minute adaptations of Shakespeare's work with a twist—it's all online! This program is adapted from our award-winning On Tour program, which has made professional live theatrical experiences accessible to over 15,000 students per year since 2008.
WHAT DOES THE BARDWIRED EXPERIENCE INCLUDE?

Digital Adaptation

a 45-minute, fast-paced on-demand streaming theatrical experience, starring the Third Year MFA students from the FSU/Asolo Conservatory for Actor Training

Professionally adapted, designed, filmed, and edited to bring the story fully to life.

Accessible for classrooms, virtual and homeschool learners, and community organizations.

Digital Talkback with cast members and creative team, recorded November 12, 2020.

Classroom Connection Website that includes:

Content Information that parents, educators, and administrators can use to set-up expectations about the production for classes, students, and communities.
Interactive Dramaturgy (contextual resources) about the story and Shakespeare that can be shared in class, or can be a deep-dive by students to learn more.
Learning Activities that are based in curriculum and can be experienced as a class or as individual learners, designed for grades 7-12.

**Learning Activities are connected to Florida State Standards, but educators and students from all over can absolutely join in!

WHO SHOULD EXPERIENCE THIS PERFORMANCE?

Students who have never experienced Shakespeare before

Students studying Shakespeare and classic stories

Young Artists looking to hone their craft by learning more about theatre

Educators who are looking to spice-up their classroom with digital tools, art, and conversation

Communities wanting to have conversations around the themes found in Shakespeare (and there are a LOT!)

WHAT DOES BARDWIRED COST?

The vision of BardWired is to create Shakespeare-based theatrical experiences that spark imagination and encourage discourse. Asolo Rep is working hard to make our programs accessible and affordable for students, educators, and community organizations. We believe that theatre is for everyone, and that by inviting many voices and minds to experience the stories we tell onstage or online, we are developing conversations that will strengthen our future.

For the spring of 2021, Asolo Rep invites schools, classrooms, and individual learners within Charlotte County, DeSoto County, Hardee County, Hillsborough County, Manatee County, and Pinellas County to stream A Midsummer Night's Dream for a small administrative fee. This streaming opportunity will only be available for a limited time, so be sure to register today!

Classroom:

General Pricing: $25

Local Pricing: $5 (for Educational Institutions located within

Charlotte, Desoto, Hardee, Hillsborough, Manatee, Pinellas, or Sarasota County.)

Virtual/Homeschool Learner:

General Pricing: $10

Local Pricing: $5 (for students within Charlotte, Desoto, Hardee, Hillsborough, Manatee, Pinellas or Sarasota County)

Community or School:

Please contact [email protected] if you would like to set up a Community or full-school experience with us.

HOW DO I STREAM A MIDSUMMER NIGHT'S DREAM?

Purchase access to the production (you can go HERE).
If you do not have an Asolo Rep log-in, be sure to create one instead of purchasing as guest. Having a log-in will give you access to the performance and other digital content.
After purchase, you will receive a confirmation email with further instructions on how to stream.

When you are Ready to Watch the Production:

Go to asolorep.org and click the red "Log-in" button in the right-hand corner of the page.
Log into the account that you created to purchase the production.

On the Digital Content page, you will be able to see the title and information for A Midsummer Night's Dream. To access the show, playbill, video talkback and curriculum website, you can click the "View Content" button on the right.

The production is available 48 hours after purchase, and can be accessed until April 18, 2021.

Enjoy the show!
---
Book Your BardWired Experience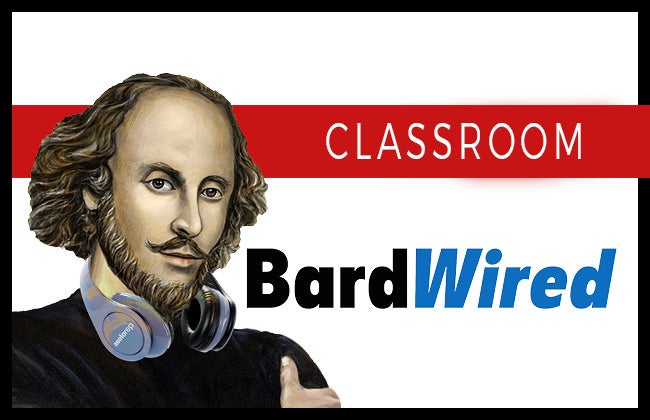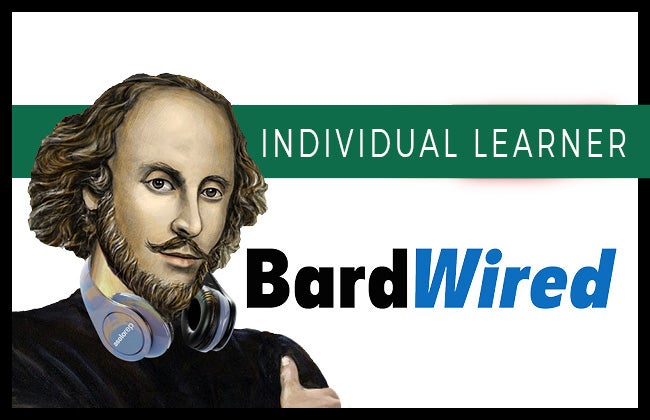 Available for streaming February 18-April 28, 2021
General Individual Learner Pricing: $10
Local Individual Learner Pricing: $5 (for students within
Charlotte, Desoto, Hardee, Hillsborough, Manatee, Pinellas or Sarasota County)
Streaming until April 28th!
More Info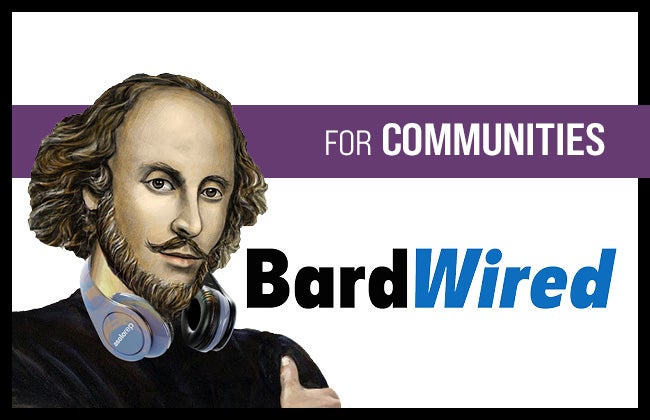 Communities
Create a Watch Party for your patrons and schedule a Talkback with the Asolo Rep team. We'll work with you to imagine what would work best.
Connect with our team: [email protected]
---
The Partnership: FSU and Asolo Rep
In 2008, Asolo Repertory Theatre and the FSU/Asolo Conservatory for Actor Training collaborated to launch a new Education & Engagement offering: an annual production designed specifically for school audiences. In 2010, the program was reconfigured as a touring production, with the goal of serving as many students as possible, especially those who might not otherwise have access to live theatre. In 2019 our annual educational tour brought Shakespeare to nine counties across Florida, with approximately 59 performances serving 15,000 students and community members.
The FSU/Asolo Conservatory for Actor Training, ranked as one of the top ten actor training programs in the country, has been Asolo Repertory Theatre's partner for over 45 years. Twelve students a year are chosen to take part in the intense three-year training program, which combines high-caliber classroom work, guest artist workshops, and professional production experiences. In the third year of training, before joining Asolo Rep's mainstage company as full-time members, Conservatory students take part in a touring production performed throughout the state for school groups and the general public. The program is not only an invaluable part of the sophisticated training offered by the FSU/Asolo Conservatory for Actor Training, it also represents the ongoing and ever-developing partnership between Asolo Rep and Florida State University.
Want to know more about the FSU/Asolo Conservatory for Actor Training? Go HERE.
---
BardWired is made possible, in part, with support from: