Welcome to our celebration of 60 years on stage.
This season is an opportunity to celebrate how far we have come and envision where we may go in the future.
The plays and musicals of this celebratory season embody this central idea. They look back to where we have been, both as a theatre and as a nation, and they brilliantly illuminate the complexities and challenges of our current time. In doing this, we as a company are reaffirming a basic foundational principle: that the theatre is necessary for the creation of true empathy.
During Asolo Rep's 60th season you will have the pleasure and privilege of walking for a brief moment in someone else's shoes. We invite you to feel the deep joy of experiencing great stories wonderfully told.
That has been at the heart of our mission for 60 years. Join us as we celebrate this season.
Michael Donald Edwards
Producing Artistic Director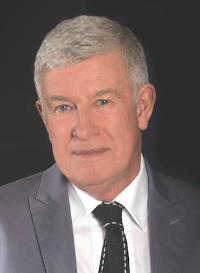 Michael Donald Edwards
Producing Artistic Director