Our job as artists, thinkers, and citizens is to lower the temperature of intolerance and open the possibility of true empathy.
As we continue Staging Our World, we launch this season from the hills of Austria on the healing power of music. We will race along on the mysterious Orient Express, build bridges with China at the height of the Cultural Revolution, and come back home to rediscover the vital role of women in one of our nation's most trying hours. We are, as always, striving for ever greater creative heights by combining the best Sarasota has to offer with award-winning artists from around the country to bring you a world premiere musical and beloved classics, newly reinvigorated.
This season is about finding a fresh focus, about refusing to let fear shrink the joy life has to offer, and most importantly it's about being bold enough to connect with the world and everyone in it.
Come explore with us.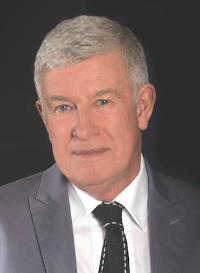 Michael Donald Edwards
Producing Artistic Director